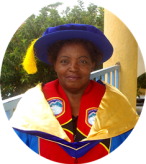 Nursing is one of the most exciting professions today, as new health care technology is creating opportunities for nurses. More and more aspects of the profession are electronic: Test results, X-rays, blood work, and ordering medication. New technologies like mobile devices, electronic medical records, computing, and teleconferencing invite nurses to be digitally ambitious.
Nursing encompasses autonomous and collaborative care of individuals, families, groups and communities, sick or well and in all settings. With the right skills and knowledge, the next generation of nurses can make a bigger difference.
The concept of best practice in nursing is an important one. New knowledge based on nursing and related interdisciplinary research is rapidly expanding. Provision of high quality care depends on translating research-based knowledge into real-life nursing practice. This practice is encouraged a lot at Mount Kenya University, School of nursing
The school is organized in departments as follows: midwifery, community health nursing,  medical surgical nursing &  Nursing education, leadership management and research.