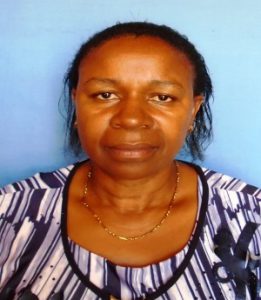 MEDICAL –SURGICAL department in School of Nursing envisions being an international role model of excellence in nursing education and training. It aims to produce world class nurse practitioners through teaching, research and innovative extension services for sustainable scientific and technological development. The department ensures that high standards are maintained during training and practice while observing professional ethics of conduct.
The medical-surgical department is the core department of school of nursing, which is hosting not only the basic nursing degree but also the postgraduate nursing programmes.
Medical –surgical   nursing department offers Bachelor of Science in Nursing for direct entry students, part-time upgrading , distance learning for upgrading students  and soon to start Bachelor of Science in Nursing(Pediatric) in collaboration with Getrude Children Hospital.
The department also offers Master of Science in Medical-Surgical Nursing programme   which is a specialized course that prepares nurses at consultancy level of their professional practice.  It focuses on production of competent academic staff and clinical nurse practitioners in general nursing practice.  Finally, the department is also offering PhD in Nursing
MEDICAL –SURGICAL NURSING PROGRAMMES
The Bachelor of Science in nursing being offered in department of Medical-Surgical in school of nursing at Mount Kenya University is an integrated programme to prepare a graduate with capacity  to  provide holistic nursing care  in health care system,  provision of  leadership in  nursing practice, nursing education and  nursing research.
The graduates in the various nursing programmes will be able to utilize skills based on knowledge derived from theory, practice, and evidence based on research and in relation to emerging health needs of a changing society. They will be capable of functioning effectively in a variety of teaching institutions and health care settings, to offer promotive, preventive, curative and rehabilitative services to the clients/ patients. The graduates will be able to function independently and interdependently within the multidisciplinary health care team.
The programme offered in this department has intensive training in theory and clinical practice.