Mount Kenya Univer­sity has acquired dual accreditation for its academic health programmes in both Rwan­da and Kenya. The programmes under the School of Nursing, School of Pharmacy, School of Clinical Medicine, School of Health Sciences and Medical School are accredited by the Min­istry of Education in Rwanda and the professional bodies in Kenya. These professional bodies are the Nursing Council of Kenya, Phar­macy and Poisons Board and the Kenya Medical Practitioners and Dentists Board.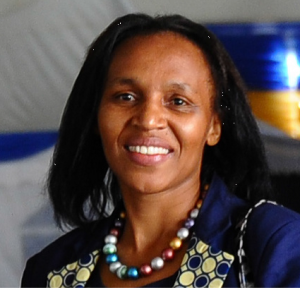 In a letter addressed to the Prin­cipal, MKU Kigali Campus, Hon. Albert Nsenginyumva, the Minis­ter of State in charge of Technical and Vocational Training Institu­tions confirms that MKU Kigali Campus is authorised to deliver programmes leading to a Bachelor Degree of Upgrading Nursing, Bachelor Degree in Pharmacy, Bachelor Degree in Medical Lab­oratory Sciences, Bachelor De­gree in Public Health and Master Degree in Public Health. This was after "recommendation of the Board of Directors of the Higher Education Council in its meeting of 25th September 2015 and on the basis of the law No. 27 of 2013 of 24/5/2013 governing the organi­zation and functioning of higher education."
MKU Kigali Campus Principal Dr. Mercyline Kamande welcomed the accreditation, reiterating the university's commitment to pro­duce highly skilled professionals to meet the East African region's health needs. "I would like to thank the government of Rwanda for their continous support and for having faith in us," she says.